Be bold with print. Drive Engagement. Create Value. Learn how at Future Promotion Forum and Production Printing Business Days
This week we're hosting our second Future Promotion Forum at our Customer Experience Centre in Poing (24th September 2019 – Germany), followed by Production Printing Business Days (25th/26th September). The combined events welcome nearly 1000 visitors from across Europe, including brand and marketing professionals, creative and media agencies, print service providers and corporate print departments.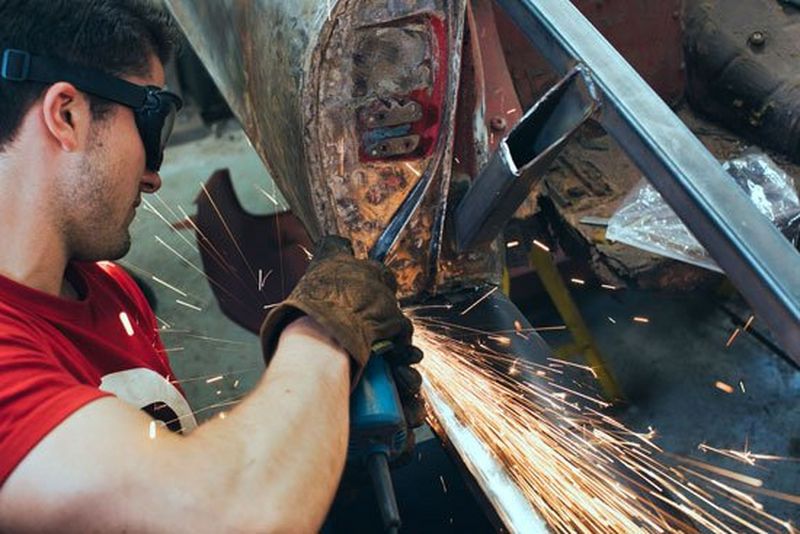 'Speed' campaign enhanced: Future Promotion Forum explores how brands can use creative marketing tools to connect digital and print channels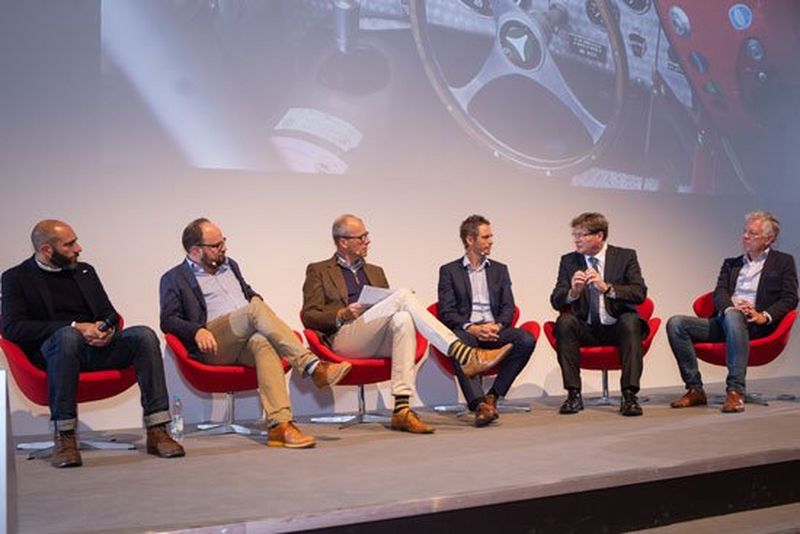 At Production Printing Business Days, we're hosting insightful discussions on new innovative business models and marketing automation
Emotion + Data = Engagement
The events bring together the marketing and print service provider (PSP) communities to explore current and future trends in customer marketing. Under the theme of 'Boost engagement – Emotion sells. Data fuels', we'll demonstrate print's evolving role within omni-channel marketing campaigns and its power to improve brand engagement and drive business growth.
Our inspiring keynote presentations will focus on how brands can plan successful omni-channel marketing strategies. The secret? The combination of online and print delivers the best results. Print has the added benefit of being able to engage consumers' senses, using creative formats, sizes and textures, to maximise impact. With the intelligent use of behavioural data, brands can create targeted communications to boost customer response rates.
And thanks to digital print and automated workflow solutions, a real-time omni-channel proposition is now possible. To show visitors how to get the most value from their digital print technology investments, there will be live workflows on the event floor to demonstrate how PSPs can make production efficiency gains and grow their business by offering a diverse mix of creative applications. High value applications = higher margins.
Future Promotion Forum will open with a keynote from the well-known futurist Dr. Patrick Dixon of Global Change Limited, looking at how to create 'magic' in customer communication and how marketing will develop over the next decade.
Patrick says, "The future of marketing is all about emotion – which is what ultimately triggers engagement. Marketers today must build relationships with customers by grabbing their attention in a meaningful way. In order to understand the little things that matter to customers the most, brands require a deeper level of insight and must consider how they are using print and online media to create omni-channel experiences."
Patrick's keynote will be followed by further fascinating insights from:
Catharina van Delden, Co-Founder of Innosabi GmbH, on why brands need to innovate to stay ahead in the digital age


Olaf Hartmann, Partner at Multisense Institute for Sensory Marketing, on the power of touch, drawing on research into the impact of print within advertising


Faye Hawkins, Managing Director of First Base Unlimited, on the 'print paradox', looking at the perception of print and today's most effective channels for a successful campaign


Patrick Brück, Team Lead at HubSpot, on why customer-centric marketing is the key to success


Lars Schlimbach, Business Development at Deutsche Post, on 'how paper is the new digital'
Entrepreneur and event chair Richard Askam will then wrap up the discussions on a panel with all of the event speakers.
Four business innovation hubs. Maximum production efficiencies.
Production Printing Business Days will show visitors how they can develop innovative business models and grow their service offering. All with the help of our latest digital print technologies and automated workflow solutions, including those from our partners.
On display are our latest innovations in digital print, such as our high volume continuous feed and cutsheet inkjet presses (Océ ProStream 1000, Océ ColorStream 6000 and Océ VarioPrint i300) and our production and light production presses. Attendees will also get to see the recently launched imagePRESS C165 – an intuitive multi-functional colour printer that combines award-winning office and professional print technologies. Our large format printing solutions and wide-format devices for flatbed and roll-to-roll production (Océ Arizona 1380 GT and Océ Colorado 1650) are also on the event floor.
To show visitors how they can evolve their business models, we've set-up four live workflow demonstrations that replicate our customers' production environments:
Business innovation hub 1: On-demand printing. This workflow – producing books, manuals and course materials – focuses on the complete order-to-delivery process. Benefits include efficient single copy production, reduced inventory, reliable delivery and better cost control.


Business innovation hub 2: Good manufacturing practice. For documents requiring complete accuracy, such as pharmaceutical leaflets and bank statements, this set-up shows how to effectively produce short-runs, even on light-weight media. Monitor production in real time, produce output with zero defects, offer faster delivery times and reduce stock and wastage.


Business innovation hub 3: Dynamic publishing. Illustrated by catalogues, magazines and 'magalogues' (a combination of the two), this end-to-end workflow shows how to create dynamic and targeted content, through automated document composition. Using variable data in clever ways can increase reader engagement and retention.


Business innovation hub 4: Programmatic print. Combining print with digital channels maximises campaign success. Programmatic print integrates automated, trigger-based and highly targeted promotional and transactional applications such as direct mail, coupons and postcard applications. Using behavioural data, brands can target consumers using their preferred communication channel, at a time when it's of most interest to them – even in real-time. More customer engagement = more ROI.
Peter Wolff, Vice President, Production Printing Products (PPP), EMEA Commercial Printing, Canon Europe, says, "After the successful launch of Future Promotion Forum last year, we're excited to once again be bringing together marketing professionals to explore the future of promotional communications. It's vital that PSPs and technology partners like Canon collaborate closely, using our combined expertise to help brands create engaging relationships with consumers. And they can do this by harnessing the power of print. With our extensive speaker line-up, the chance to see a broad range of applications, and the opportunity to see real-life workflows in practice, we're confident that delegates will be inspired to use print in creative ways. Not only will they be able to add value to their promotional communications and do so efficiently, but they will also understand how print can drive business growth."