EOS 80D
With impressive speed, instinctive controls and innovative technologies, this versatile Wi-Fi DSLR is ideal for exploring new areas of photography and achieving the stunning results your creativity deserves.
Benefits
A responsive camera to keep pace with the action
Stunning photo and movie quality in a wide range of conditions
Everything you need to develop your photography
Perfect for creative videography
Easily connect, shoot and share your images and movies
Detailed Features
Take a more detailed look into the Canon EOS 80D
Unlock your creative potential

Fast, instinctive controls and innovative technologies help you easily advance in every area of photography and video. Capture split-second action with 7 fps continuous shooting and a responsive 45 point all cross-type AF system which provides high accuracy in a range of lighting conditions and with a wide range of lenses.


Stunning quality

Capture atmospheric, vivid and detailed images in any situation thanks to the 24.2 MP APS-C CMOS sensor and the 7,560-pixel RGB+IR metering sensor that gives you accurate exposures. A large ISO sensitivity range of ISO100-16,000 and Flicker Detection give great results in low light and consistent exposure under flickering artificial lights.


Be in control and develop your photography

The Intelligent Viewfinder with 100% frame coverage lets you see everything in your shot while framing and instantly displays shooting settings. Explore creative shooting angles and enjoy intuitive control with the large 7.7cm Vari-Angle LCD touch screen, which you can also use to compose and shoot action with Live View at 5fps shooting with continuous Auto Focus.


Perfect your movies

Shoot Full HD 60p movies with the option to create smooth action sequences or slow motion effects in MP4 format with a choice of frame rates. Dual Pixel CMOS AF provides a powerful Auto Focus system for tracking moving subjects, while Timelapse Movie, HDR and Creative Filters let you create special effects in-camera.


Easy sharing, remote shooting

NFC* and Wi-Fi* makes it simple to connect and control the camera and shoot movies and photos remotely by using the Camera Connect App on compatible smartphones and tablets. Alternatively you can use the EOS Utility software on your Mac or PC to shoot from a distance. You can also use Wi-Fi and NFC to transfer to the Canon Connect Station or print your images with compatible printers.

* When used with compatible devices
Product Specification
Find out more about the Canon EOS 80D, its features and what it can do.
Unlock your creative potential
A powerful, versatile and responsive camera to explore your creativity. EOS 80D excels at sports, portraiture, landscape, street, travel and low light photography – as well as serious movie making, thanks to innovative technologies that help you achieve stunning results in any situation.
A responsive camera to keep pace with the action
45 all cross-type point AF System
Capture split-second sports action with super sharp images even under floodlights, thanks to a highly responsive and accurate Auto Focus system that operates in tough lighting conditions down to -3EV.  A 45 all cross-type AF system gives you the freedom to choose an AF point or area to suit your composition and offer greater precision and control over wider focussing areas for stunning results regardless of where your subject is in the frame.
7fps continuous shooting
Give yourself the best chance to capture that fleeting moment thanks to a maximum 7 fps continuous shooting speed at full resolution. Ideal for spontaneous sports and wildlife shots.
27 f/8 compatible AF points
Keep shooting sharp images using the Auto Focus system when you use different lens combinations and extenders thanks to 27 AF points that support focusing at f/8.
Customisable controls
Enjoy the control and flexibility of a mid-range EOS body thanks to customisable controls, top panel LCD and Live View display, which allow you to easily review settings and quickly adjust the camera to your needs.
Stunning photo and movie quality in a wide range of conditions
Capture the quality your creativity deserves. EOS 80D delivers stunning images, in a range of lighting conditions, that are packed with detail, colour and atmosphere - and instantly ready for editing and display - thanks to the 24.2 Megapixel APS-C CMOS sensor and DIGIC 6 processor.
7,560-pixel RGB+IR metering sensor
Enjoy accurate and consistent exposure in a wide variety of situations, thanks to a 7,560-pixel RGB+IR metering sensor, which detects both infra-red and visible light.
Natural low light shots
Take natural atmospheric pictures when light levels fall with a large ISO sensitivity range of ISO 100 -16,000 (H:25,600), which reduces the need for flash and gives you the flexibility for faster shutter speeds.
Flicker Detection
Flicker Detection ensures consistent exposure and colour when shooting continuous bursts under flickering artificial lights.
Everything you need to stay in control and develop your photography
Intelligent Viewfinder
See everything right to the edge of the frame, with shooting settings instantly displayed, using the Intelligent Viewfinder with approx.100% frame coverage. Shoot more discreetly with a 3fps quiet continuous shooting mode.
Integrated Speedlite Transmitter
Explore creative lighting options by positioning Canon Speedlite flashes off camera and controlling them with the EOS 80D's Integrated Speedlite Transmitter.
EOS System
Explore new creative opportunities with the extensive EOS System of EF Lenses and accessories.
Professional quality soundEnjoy full control over audio levels via the camera menu and capture professional quality sound with headphone and microphone inputs.
Choice of file formatsRecord in MP4 and MOV file formats with a variety of frame rates and codecs for ease of editing and storage.
Powerful movie combination
For the ultimate movie shooting solution, combine EOS 80D with the flexible, high performance EF-S 18-135mm f/3.5-5.6 IS USM featuring Nano USM, which delivers smooth, quiet focussing for movies and super-fast AF for stills. Combine it with the optional Power Zoom Adapter PZ-E1 for precise zoom control when shooting movies.
Instant NFC connection
Canon Connect Station
EOS Utility software
Canon Photo Companion App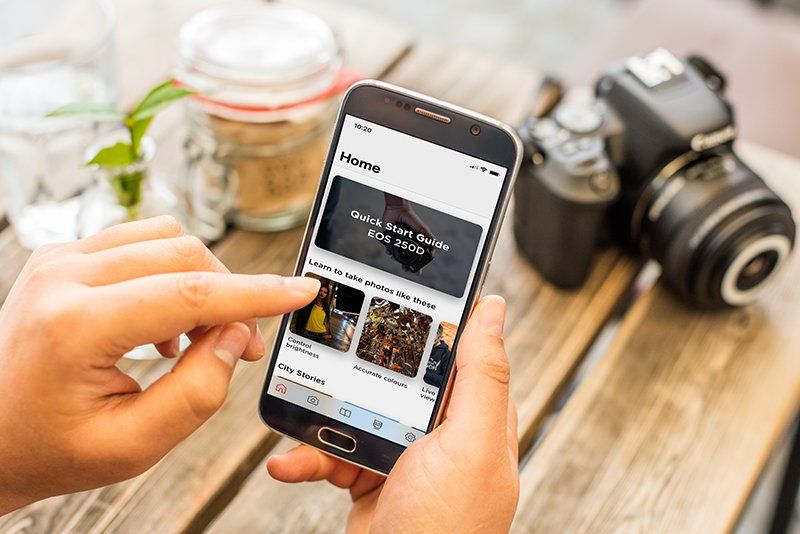 The ultimate partner to any visual storyteller, our Photo Companion app gives you access to tailored, expert knowledge and content when you need it most – so you can truly bring your stories to life.
Specifications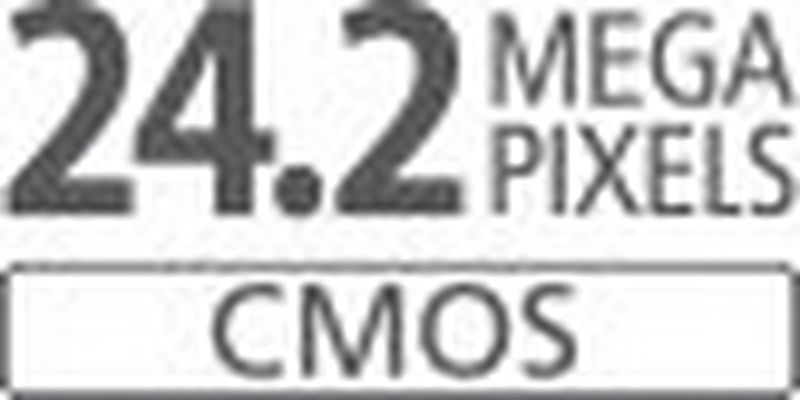 Produce great quality photos that are packed with fine detail.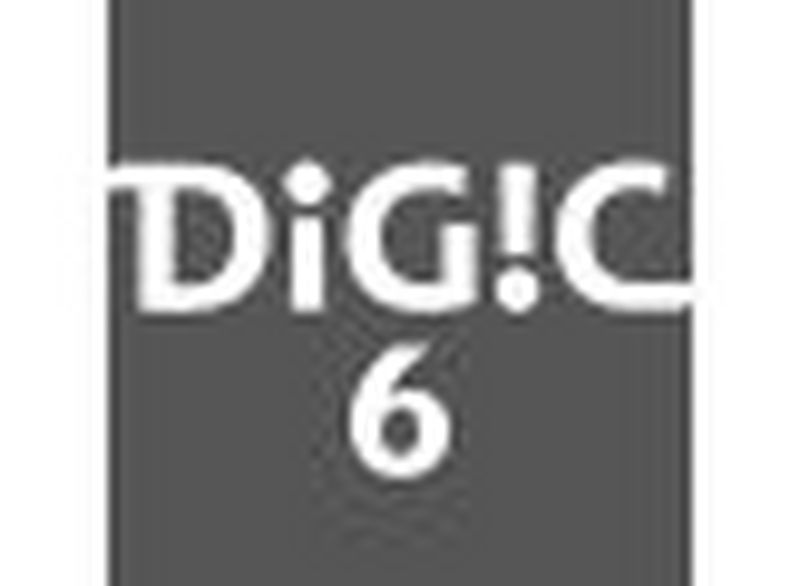 Powerful DIGIC processing for responsive performance and accurate colours.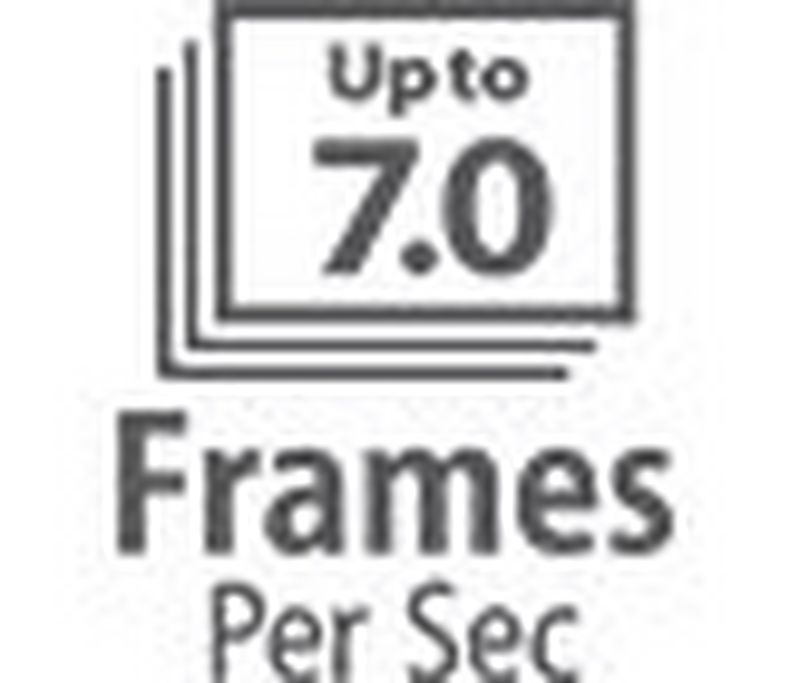 Capture all of the action with a maximum 7fps shooting rate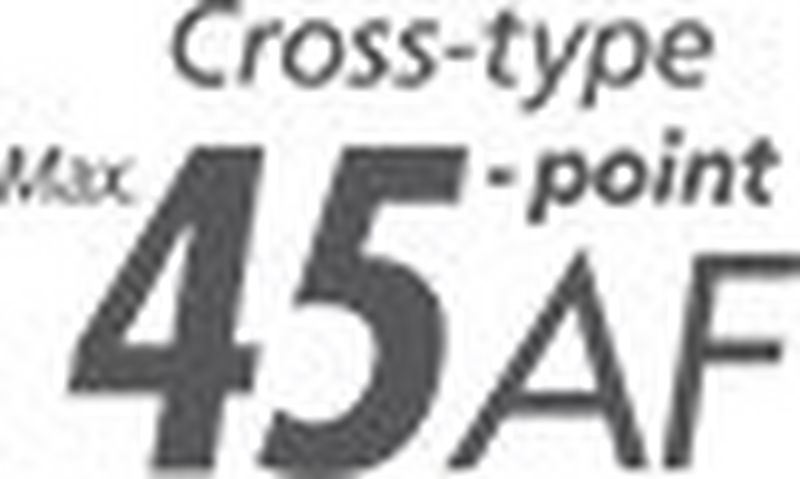 Focus on and track your subjects wherever they are in your frame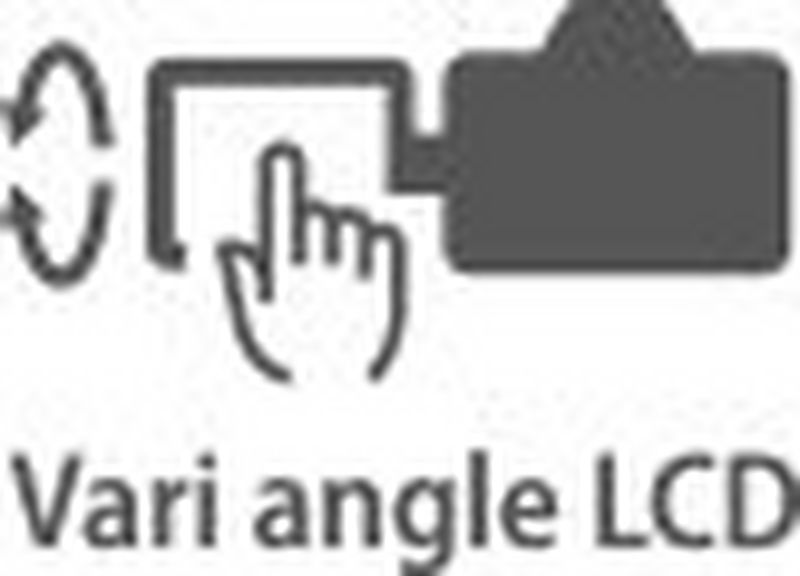 Shoot from high and low angles.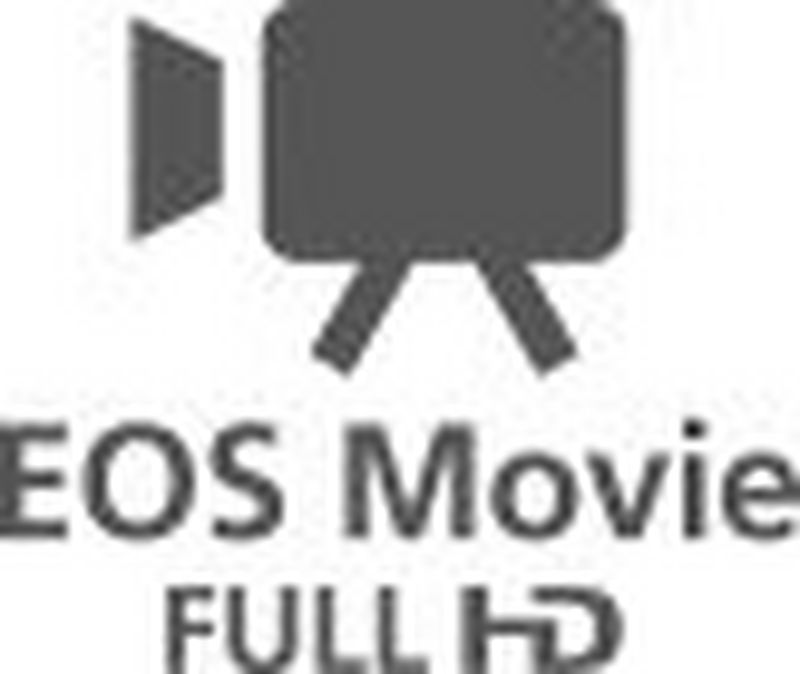 Capture movies at up to 1080p resolution and 60fps frame rate.

Enjoy smooth continuous focusing when shooting movies and photos in Live View mode.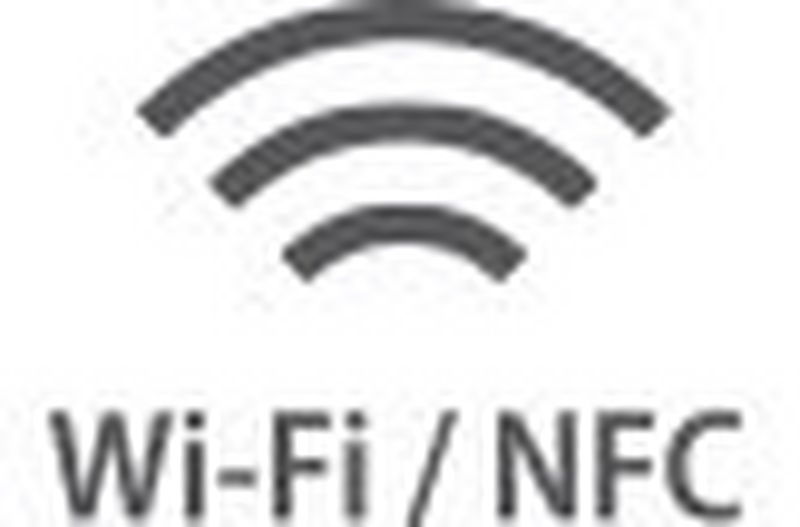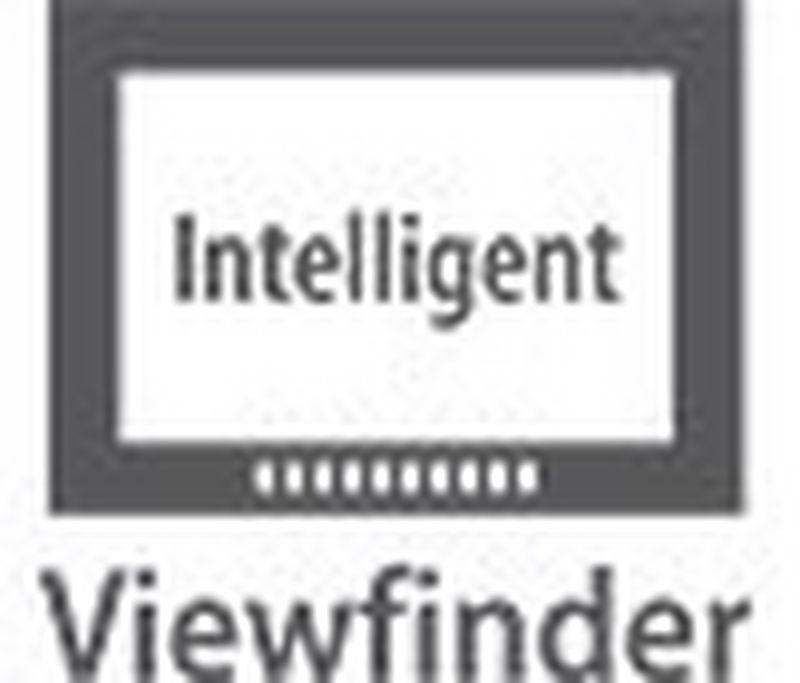 See shooting and focus information overlaid over your subject as you shoot
Lenses
EF 70-300mm f/4-5.6L IS USM
The EF 70-300mm f/4-5.6L IS USM is part of Canon's prestigious L series offering performance excellence with a versatile zoom range and superb image quality in a robust and compact design.
Shop Now
View details
EF 85mm f/1.8 USM
A short telephoto focal length, combined with a large maximum aperture and fast autofocus speed, make the EF 85mm f/1.8 USM an ideal optic for any photographer shooting portraiture.
Shop Now
View details
EF 70-200mm f/4L USM
A high-performance telephoto zoom lens. The EF 70-200mm 1:4 L USM delivers excellent image quality in a varierty of situations. Its compact, lightweight design make it an excellent travel companion.
Shop Now
View details
Accessories
Battery charger LC-E6
Keep shooting with a spare battery and charger
Connect Station CS100
Easily transfer, store and share your images with this device
GPS receiver GP-E2
Slots into the hotshoe of compatible EOS cameras and records GPS location information for each image.
Shop Now
Remote Switch RS-60 E3
Take pictures without touching your camera - idea for when you want to avoid causing vibrations.
Shop Now
Remote Controller RC-6
Shoot wirelessly over distances up to 5m - ideal for self portraits and group shots.
Shop Now
Leather Case EH-21L
Protect your EOS from bumps and scrapes.
Speedlite 430EX III-RT
Take a new approach to lighting with a Speedlite flash that's powerful, versatile and portable. Radio-frequency triggering makes off-camera flash easy to do, and opens up new ways to get creative with your photography.
View details
Directional Stereo Microphone DM-E1
Capture movies with a superb, clear soundtrack using this Canon quality Stereo Directional Microphone, which features a compact and lightweight Shotgun design and versatile directional pick up.
Shop Now
View details
EOS for Enthusiasts
Take your next steps in photography and video, exploring advanced features that will help you shoot unique and beautiful images.
Register your product
Register your product and ensure your Canon products are always up to date and supported.
or