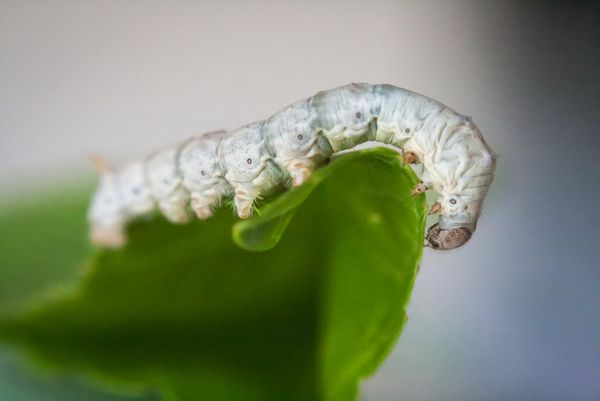 HARNESSING THE POWER OF SILK
In 2015, researchers at Tufts University in Massachusetts successfully kept a strawberry fresher for longer by coating it in an ultra-thin, water-based layer of silk from a silkworm.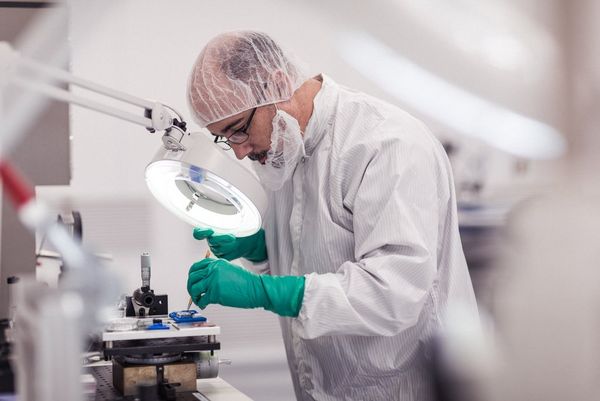 Today, we're helping continue this work through partnerships with Mori, a company whose mission is to use silk technology to tackle food waste and plastic pollution. With Mori's knowledge of silk application, and our expertise in material science and advanced manufacturing, we're working together to make silk food coating available to the world. In addition, we're continuing to work with Tufts University Silk Lab to explore other applications of silk, including medical.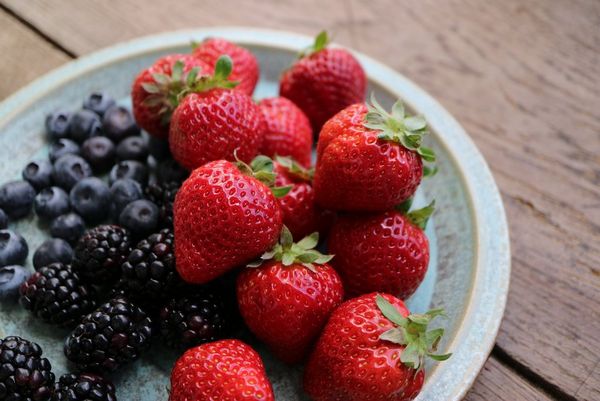 Continue scrolling to see silk technology in action and learn more about how, together with Mori, we are working to achieve a positive impact on society through food preservation.
"When corporations come together with a shared vision of doing good, they can bring food to the poor, peace to the world and renewal to nature."

- Ryuzaburo Kaku, Former President of Canon
MEAT & POULTRY
After several days in the fridge, the coated beef patty saw a significant increase in extended freshness and a visible reduction in oxidation. A 2021 World Economic Forum Tech Pioneer, Mori is able to use silk to extend the shelf life of various foods. Here, you see the difference between different proteins and produce items. Source: www.mori.com
CUT PRODUCE
After weeks in the fridge, beyond the obvious physical differences in colour, the sample of sliced vegetables that was coated in silk fibroin solution saw a 50% increase in sellable days. Source: www.mori.com
THE STATS BEHIND THE SILK
Click on any of the icons to learn more about silk, silkworms and the awesome potential of silk technology for food preservation and other positive applications – and why it matters.
More than a third of insects on Earth produce silk.
China produces over 150,000 metric tonnes of silk every year, accounting for 78% of the world's total silk production.
The fluffy white cocoon spun by a silkworm is one long continuous silk filament that, when unwound, can stretch out to an impressive 1600 yards in length.
A UN report estimates that, across the world, 931 million tonnes of food goes to waste each year.
A UN report suggests that 8-10% of global greenhouse gas emissions come from wasted food, contributing significantly to climate change.
On average, it takes around 15,000 litres of water to produce just one kilogram of beef, according to The Water Footprint Network.
THE BIGGER PICTURE
From small silkworms to big labs and farmers' fields, explore and learn more about exactly what's going into making worldwide food preservation possible.