NEW PROCARE AFTER-SALES SERVICE PROGRAMME TAILORED FOR COLORADO CUSTOMERS
Canon has launched its new ProCare after-sales service programme in EMEA, designed for users of the Colorado roll-to-roll wide format printer series powered by UVgel technology. Colorado 1640 and 1650 owners can now benefit from maximised uptime through access to spare parts, preventive maintenance and remote software application support for increased productivity and minimal downtime.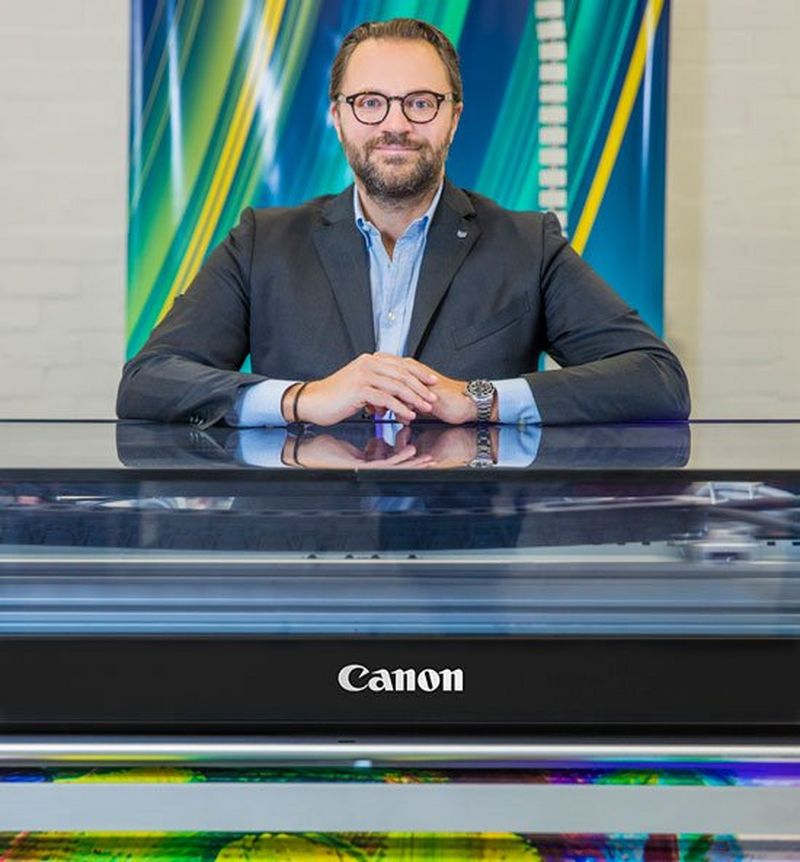 Michele Tuscano, Vice President Large Format Graphics, Canon EMEA
ProCare contracts are available for three, four or five years, with the option to extend support after the initial contract has ended. Additional support options include premium rapid onsite response and print head replacement/maintenance. Colorado ProCare is available via Canon Certified Partners or directly from Canon for customers across Europe, Middle East and Africa, offering a consistent service concept for customers with production in multiple regions.
Performance you can rely on
Colorado series printers are designed for optimal productivity with minimal operator intervention and manual maintenance. The ProCare service programme extends this philosophy, giving customers the added confidence they need to always deliver. This means print service providers can focus on what matters most - exceeding client expectations on quality, delivering within tight turnaround times, growing their business and increasing profits.
Michele Tuscano, Vice President Large Format Graphics, Canon EMEA comments, "Our Colorado printers have been very well received by the market, and by September 2019 we surpassed the milestone of more than 1,000 installations worldwide. It's great to see so many customers realizing the benefits of UVgel technology, which we created to give the best possible balance of productivity, uptime and quality while reducing Total Cost of Ownership."
He continues, "We know from these customers that Colorado is much more than a production device for them. It's a solution for bringing artwork to life, meeting the tightest deadlines and fulfilling even the most critical application requirements. Print service providers rely on it on a daily basis and its performance is vital for their business, whether they have one or multiple machines. With Colorado ProCare, we now offer an after-sales service programme tailored to the needs of our customers. They know they have a technology they can rely on and a solutions partner who will always be at their side to help them deliver."